All-Stars 16th Open Badminton
Tournament
Supported by
www.lingmei.co.uk

With the kind permission of the Park Langley badminton club
ON
Saturday 2nd & Sunday 3rd June 2018

Hi Players,
Please find details of our forthcoming tournament below. See the attachments for full details.
Hurry as spaces are limited and the closing date is soon! Please forward on to people who may also be interested!
Thanks! Wayne
Prizes, Trophies or Medals awarded to Winners and Runners-UP
VENUE - The Parklangley Club, 44a Wickham Way, Beckenham, BR3 3AF
TOURNAMENT SECRETARY & REFEREE - Wayne Philogene
Tel: 07956 285 246 Email: wayne.crossfire@gmail.com
Entry Closing Dates & Fees
(Please note condition of entry no 2)
Normal fees until Tuesday 22nd May / Late Fees from 23rd - 25th May 2018
NO ENTRIES WILL BE ACCEPTED AFTER 25th May 2018
C/o 7 Dodbrooke Road, London, SE27 0PF
Downloadable
Entry Form
inc T&C
< Word Format >
< PDF >
*Please see conditions of entry for distribution of prizes.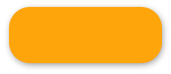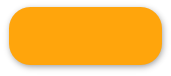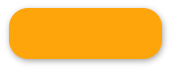 Saturday 2nd June 2018
Ladies Doubles A&B - 9.00am
Mixed Doubles B - 10.30am
Mixed Doubles A - 12.00pm
Men's Doubles B - 2.00pm
Men's Doubles A - 3.45pm
Sunday 3rd June 2018
Men's Singles A - 10.30am
Men's Singles B - 10.30am
Women's Singles A - 10.30am
Men's Doubles Social - 1.30pm
Women's Dbls Social - 3.30pm
Mixed Doubles Social - 4.45pm
The above times are only a guide and are subject to change
Entry confirmations & official start times will be emailed to all competitors on 30/05/18
ENTRY FEES (late entry fees)
League A - Doubles / Singles = £15 /£16 Per Player, Per Event (£18 / £19 from 23/05/18)
All Other Doubles /Singles B = £12 / £14 Per Player, Per Event (£15 / £17 from 23/05/18)
Check out our event below!
Click to find out more details!